Most of our days are spent indoors. Our goal with preserved greenery is to make these interior spaces greener and bring nature into homes and businesses. Request your online quote.
Starting from € 120 per m2.
Acoustic insulation

Quick assembly

No water and no maintenance

Biophilia effect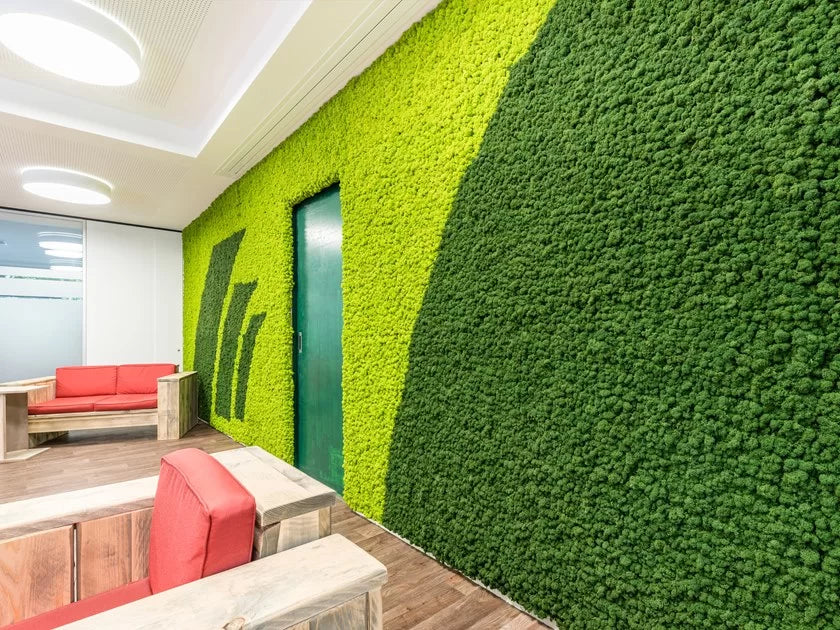 Tailored
Each of our walls is designed and produced to measure. The customer is accompanied in the most suitable choice. We will listen to all your needs to create an item that meets every requirement in terms of durability, effectiveness, aesthetics and design. We can also insert company logos inside the wall. It is possible to choose between different colors and styles of moss, lichen, leaves and flowers.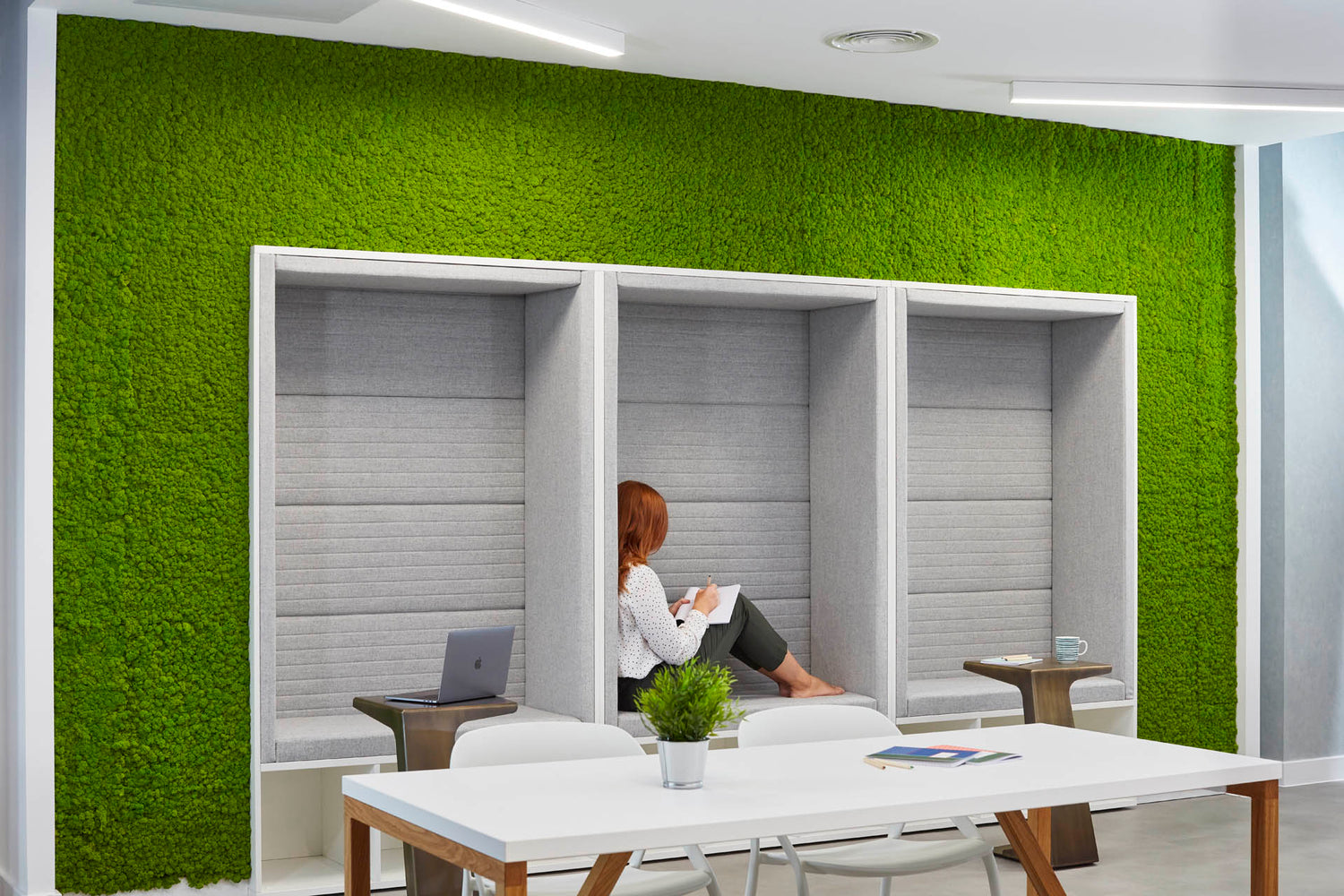 Standard or sound-absorbing panels
Our plant walls are supplied by dividing the total size of the wall into custom-made panels. The stabilized green is fixed on two possible panel variants: sound-absorbing panel or the standard MDF panel. Both of quality and resistant over time. Based on the customer's needs, we evaluate which type of panel to use.
Sound-absorbing panel

Example of high-performance sound-absorbing panels on which stabilized greenery is glued.

Mdf panel

Example of the most used panels. Made of MDF on which the stabilized green is then glued.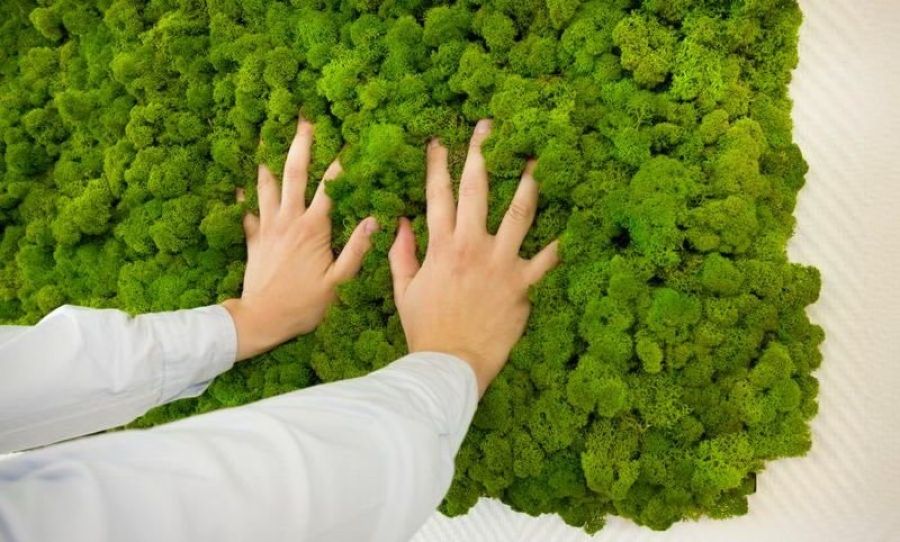 Quick and easy fixing
The fixing we recommend is the classic one with screws and plugs that we supply. Simple, quick and eternal. No specific skills are required for wall mounting, it can be done independently.
No maintenance
Stabilized greenery does not require maintenance. Preserved green walls are the best alternative to vertical gardens with live plants. The stabilization process makes it long-lasting without requiring the maintenance that live plants require. The only precaution is to avoid direct sunlight and high humidity.
The benefits
Reduces noise

Natural and sustainable

Increases well-being

Handmade